Bass Day (Dansk BasTræf) 2020
This year Danish Bass Society organised the event Bass Day(Dansk BasTræf on March 8th. I was invited to talk about live-looping, and the Yamaha Silent Bass. The whole thing took place at Metronomen in Frederiksberg.
Now you might be thinking: March 8th, wasn´t that just a few days before Denmark was shut down completely, due to the COVID 19 outbreak? If you are then you are absoutely right. 3 days later primeminister Mette Frederiksen decided to shut DK down, with effect almost immediately.
This meant that there were no handshakes and hugs going around. There was also this feeling of beginning social distancing, but we managed to have a great afternoon in good company. Bass players are nice and friendly people, just ask around!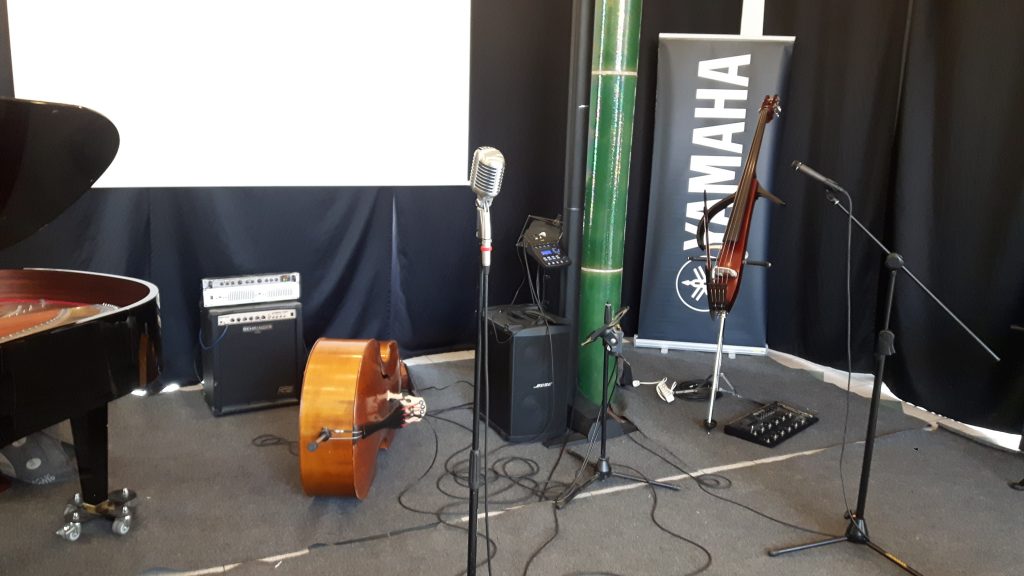 Setting up
I arrived an hour before kick-off. First a few technical issues had to be resolved. It was not hard at all thanks to a great team of organisers with Peter Kevin Kofod helping me with the sound and projector set-up. As with all events, even though we plan and talk beforehand, unforeseen issues might arise. When we found out that we were missing a cable to connect the audio output from my laptop, then Peter just pulled it out of his bag. Magical!
The clock was almost 12 and I was all set-up and ready to go. My presentation was on the schedule for 13h, so I had an hour before it was my turn to talk and play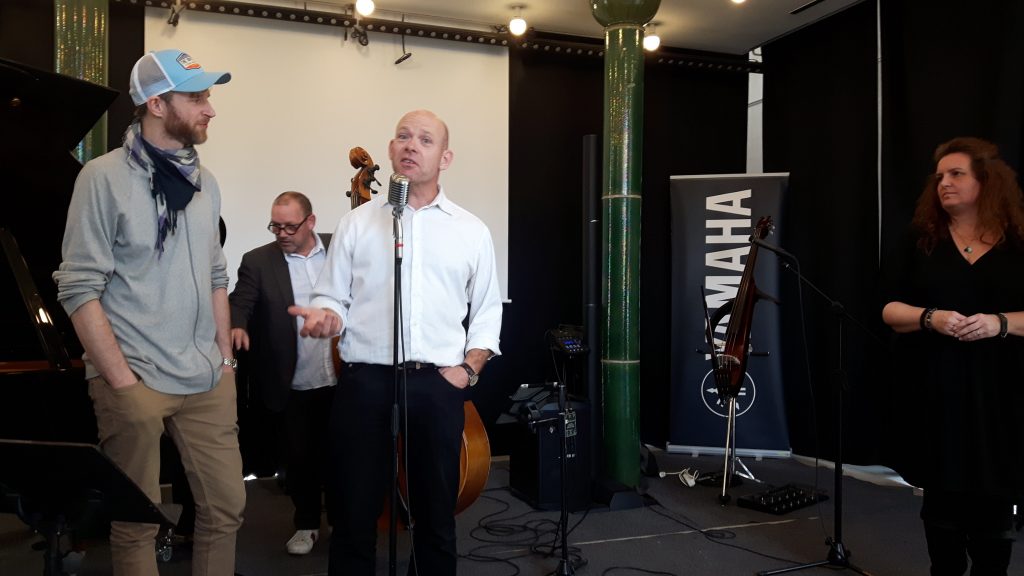 Off we go!
The chairman Mikkel Riber and organiser Jesper Kastrup first held a short introduction and then we listened to Peter play a few pieces with a pianist and singer Berit Engblad. Nice jazzy stuff. I also had time to look around at the exhibition of instruments.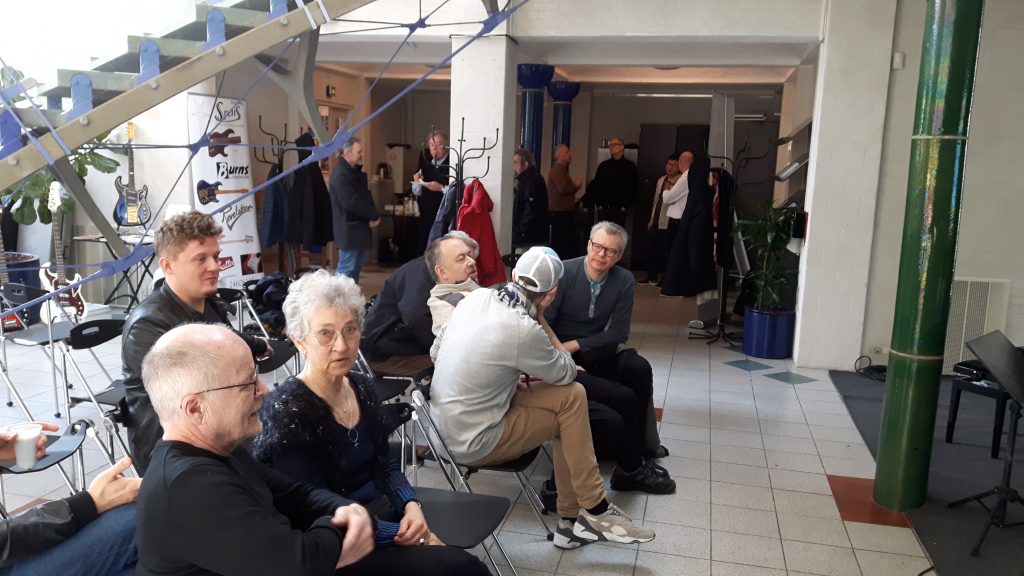 The Danish Bass Society and Bass Day is not only for upright bass players. Mikkel Riber, the chairman is an electrical bassist and it has been a goal for many years to have a Bass society rather than a double bass society.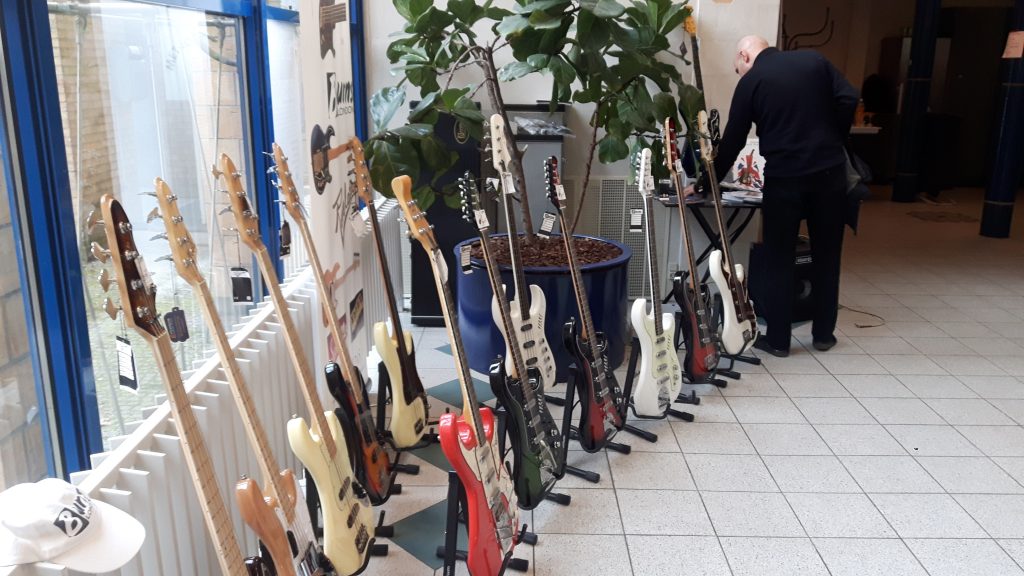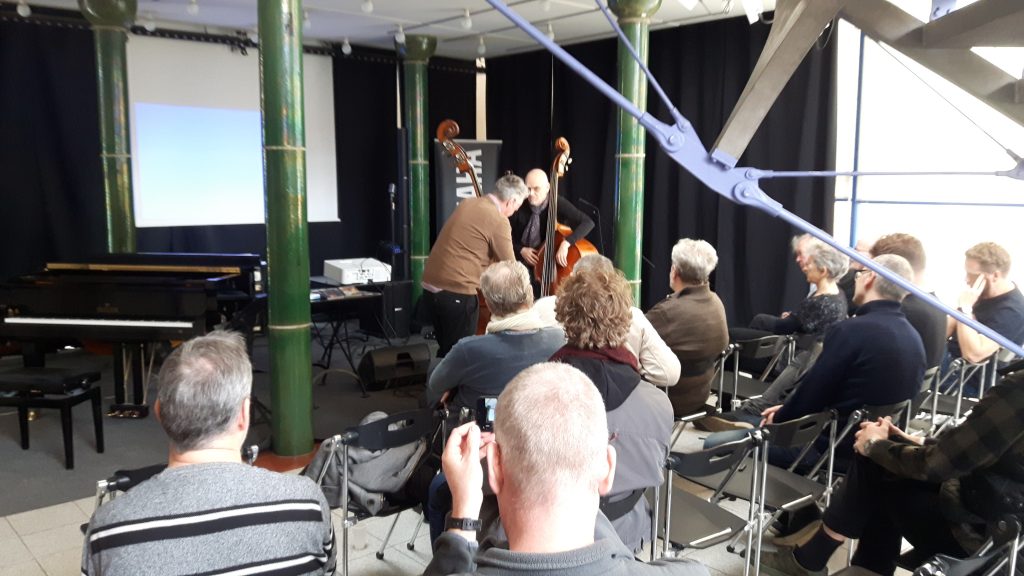 Surprise!
Some of the best things are spontaneous. It was the case here as well. Kasper Vadsholt and Lars Danielson had been jamming backstage trying out some basses and asked if they could jam on stage as well. No need to disagree with that! I didn´t film their performance, but I found a video from their backstage jam.
My presentation
After that great show of musicianship it was my turn to talk about live-looping and the Yamaha Bass. I had prepared a powerpoint in danish, similar to my presentation in Lucca 2018, but with a lot of updates.
It went really well. It lasted about and hour. First I talked a bit and then I played my tracks Wamps Dance, Cumbassia and New Friends, from my 2 solo albums Flowing in Circles and Disciples.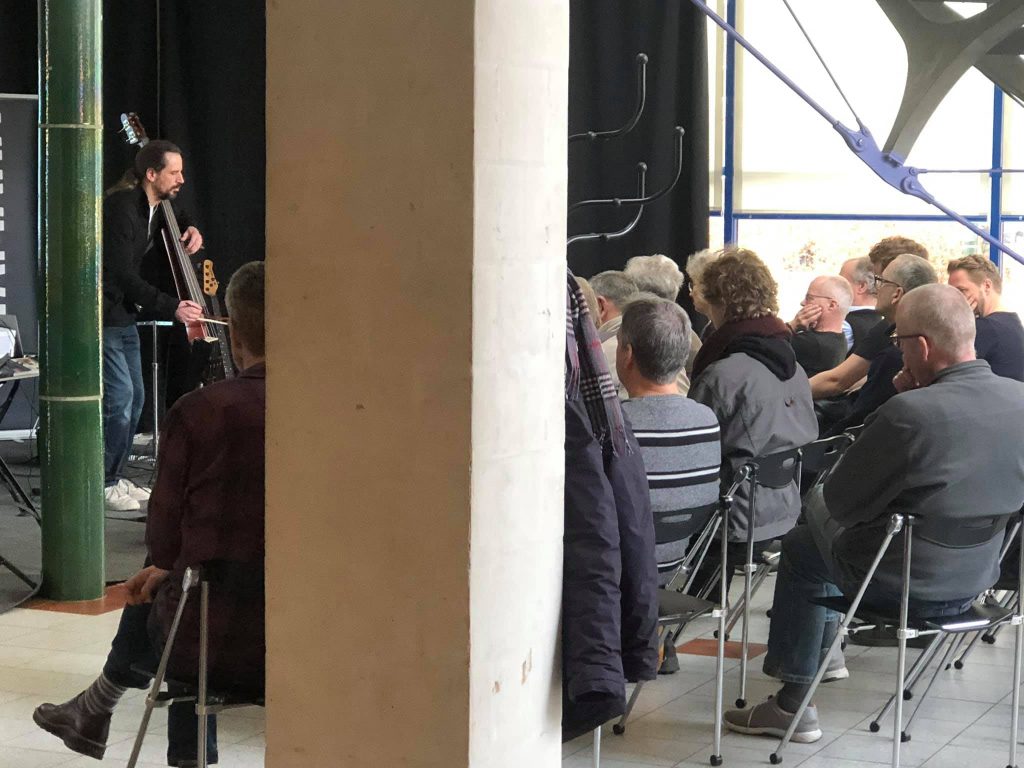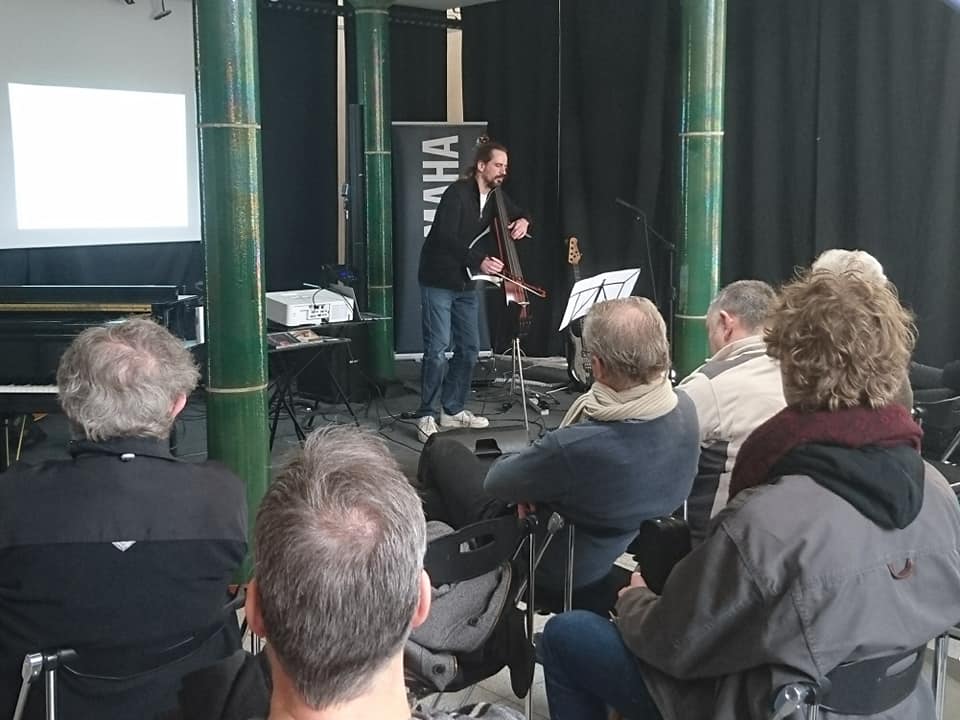 What is live-looping?
Live-looping means recording and playing back musical phrases with your instrument or voice in real-time. It can also be caracterized as a One-Man-Band setup. I have been doing it for years and now I often combine it with playing on top of pre-recorded backtracks.
Live-looping is great for solo performances and has the kind of magic feeling about it. When you loop yourself the audience becomes curious and drawn into what you can do with the instrument.
Do you want to try live-looping?
Wamps Dance is a pure live-looping composition that everyone can play. I have transcribed the loops and the solo so if you want to try out the technique, but don´t have anything to play you can always start with Wamps Dance. You can buy the sheet music directly from my webstore Arbolis Music
Jon Pold – slap bass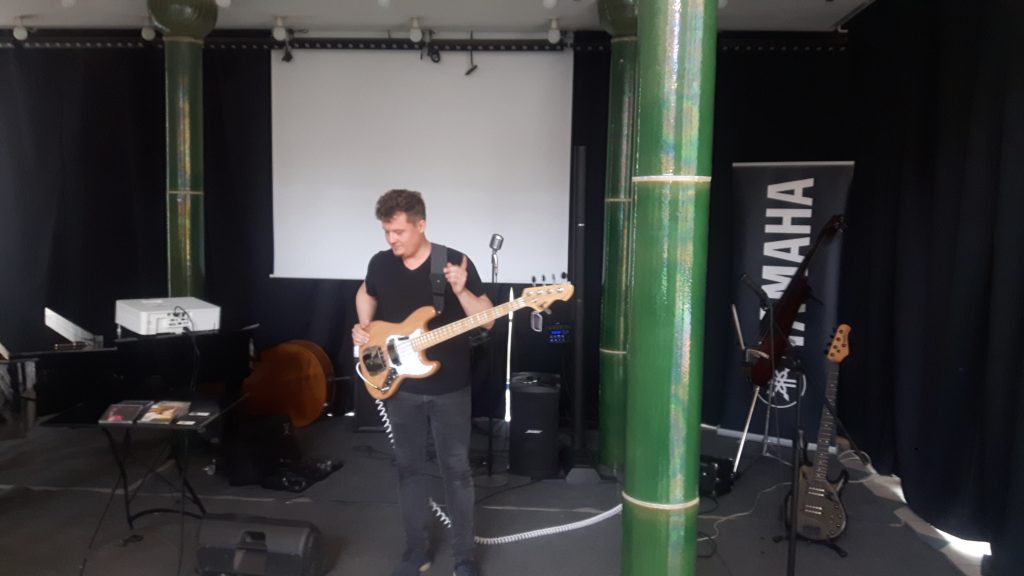 After me then Jon Pold took the stage and presented slap bass techniques on electric bass. Interesting and great sounding. He broke a string on stage so he had to switch basses, but he still rocked it!
The day comes to an end
A fine day came to an end. I want to thank all of the involved and the people that organised the event. I learned a lot and had a lot of fun.
THANK YOU